THE HISTORY OF HYDROPOOL
Over 40 years ago a father and son had a vision of how the power of water could play an instrumental part in a family's everyday life. With their extensive background in swimming pools, they decided to expand to include both Hot Tubs and Swim Spas.
They first started as retailers with a company called California Spa, Sauna and Fitness in 1978. This was the first retailer of hot tubs in Eastern Canada. It was there Dale and Fred developed their love for the retail side of the business. Realizing the potential of Hot Tubs, they then formed Hydropool in 1980. Hydropool quickly became one of the largest manufacturers of hot tubs in North America.
In 1995, Hydropool saw the potential of swim spas and started to manufacture the AquaTrainer. Hydropool's growth worldwide has reached over 400 independent retailers in 60 countries.
Hydropool recently added a new 66,000 sq. ft. swim spa manufacturing facility and a new 101,000 sq. ft. parts distribution warehouse which allows Hydropool to continue to expand to meet all our consumer's needs. Each of our retailers is professionally trained to assist in the proper selection of the ideal hot tub or swim spa to match your needs based on your budget and stated lifestyle.
Hydropool Hot Tubs and Swim Spas are manufactured in Mississauga Ontario Canada by experienced designers and engineers, ensuring that we continue to exceed our customer's expectations. At Hydropool our success depends on the customer.
WATER CONNECTS US ALL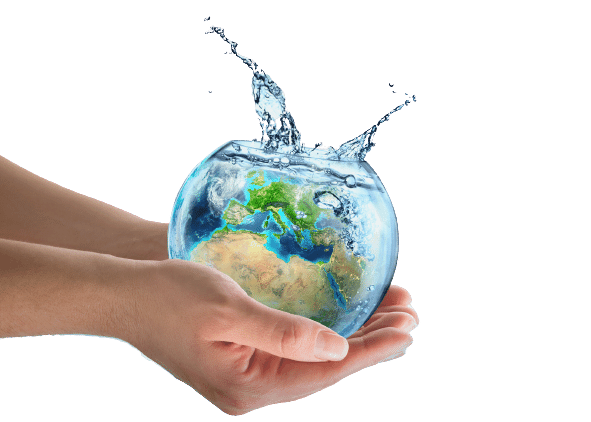 It feels like life is more hectic than it's ever been. Families always trying to balance their goals and dreams with the responsibilities of everyday life. It's all part of the journey to a life well-lived.
MAYBE THAT'S WHY WE'RE SO DRAWN TO WATER.
70% of the world population lives within 100 km's (62 miles) of water. We seek it out for our vacations and our summer getaways. Water is life's game-changer.
There's something magical, even magnetic, about it. It can be playful & lively when life gets a bit heavy, but it can also soothe even the weariest bones. We feel a sense of freedom when we're around it, but it also has the power to bring a whole family together. On our worst days, we can literally hear the water calling to us.
At Hydropool we understand the power of water and the role it can play in living our best life. That's why we've made it our mission to harness the magical, magnetic power of water with innovation, creativity & imagination built into all of our hot tubs and swim spas. The perfect ingredient for training or just staying fit, for reconnecting, having some fun or a relaxing moment at the end of the day.
AT HYDROPOOL LONDON
We Love Our Customers!
Our focus has always been our commitment to our customers. Offering the highest quality hot tubs, with industry-leading customer care, we specialize in exceeding your expectations! Our passionate team is dedicated to helping you find the perfect hot tub or swim spa that fits the needs of you and your family.
With more than 20 models on display, showcasing our multiple lines: Hydropool Self-Cleaning† hot tubs and Swim Spas, and Hydropool Serenity Hot Tubs,  with more than just one running tub to try, the Hydropool factory showroom in London is like no other. It's an experience you won't find anywhere else!